Table of Contents
It doesn't take a rocket scientist to see that we live in perilous times. Wars, rumors of war, and economic calamity hang over our heads like the proverbial sword of Damocles. Many people want some place to go when the going gets tough. That's why we've put together this guide on how to build a survival cabin for under $10,000.
Maybe you're just tired of the hustle and bustle of city life and dreaming of escaping to the great outdoors.
Or maybe you're planning on roughing it for a while, but you don't want to be caught out in the wilderness without a roof over your head.
But most likely, you can read the writing on the wall and know it would be smart to have a place to go when the stuff hits the fan.
Regardless of your reason for wanting a survival cabin, fear not — we've got you covered!
In this guide, we'll show you how to build a survival cabin for under $10,000 — yep, you heard that right.
We'll walk you through the nitty-gritty of cabin construction and offer tips on everything from determining the right size to finding cheap building materials.
We'll also dive into the world of bug-out cabins and discuss the considerations you need to take when prepping your own cabin.
If you're thinking about taking the plunge and building your own survival cabin, grab your pencil, prepare to learn and let's get started!
By clicking an affiliate link below, we may receive a commission on purchases at no additional cost to you.
What is a Survival Cabin (AKA Bug-Out Cabin)?
If you're worried about the future, you're not alone. Statistics show that worries over political and financial instability top the fears about the future.
A survival cabin (also known as a bug-out cabin) is basically any type of shelter that you build in a remote location for the purpose of escaping danger or disaster.
It's essentially a place where you can go to hide out and ride out the storm — whether you're fleeing a natural disaster, a pandemic, or any other kind of emergency such as societal meltdown.
You can think of this shelter as a backup plan for when things get crazy tough and you need to get away from all the chaos.
Survival cabins are usually small, self-sufficient, and off the grid.
The central idea behind your cabin is to increasing your odds of survival without outside help if needed. They're most often built in hidden, isolated areas to to protect your privacy and security.
If you're looking for a place to escape to during times of crisis, then a survival bug out cabin might be just what you need!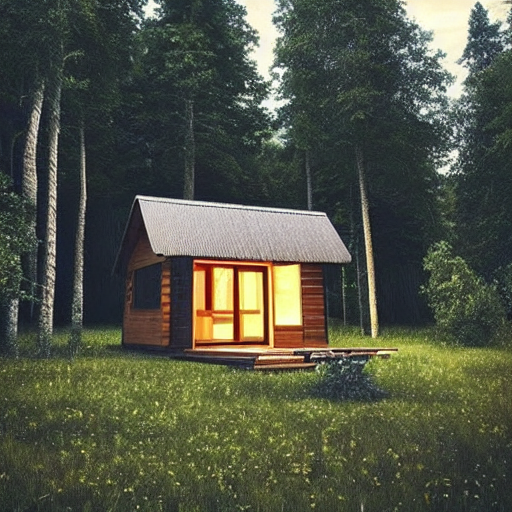 How to Build a Basic Survival Cabin
Well, if you're thinking about building a cabin, it's best to start with the basics and keep it simple. There's no need to go all fancy-schmancy right out of the gate.
Remember these rules: Keep it simple, keep it cost-effective, and keep it manageable.
We can't emphasize enough that to save on costs, you'll have to be creative and keep your cabin very basic. Think more along the lines of the Beverly Hillbillies instead of Mar-a-Lago.
Trust me, you don't want to bite off more than you can chew with your survival cabin.
So, let's dive right in and discuss how to build a basic cabin!
First things first, let's talk about why starting with a basic design is so important.
For starters, a basic cabin design is typically cheaper and easier to build. You don't need all the bells and whistles to create a secure little home away from home.
Additionally, a basic cabin allows you to focus on the essentials, which can be a lifesaver when you're out in the middle of nowhere in a SHTF scenario. Plus, if you're building your cabin on your own, a basic design will save you a lot of headaches and frustrations.
So, what are the steps involved in building a basic survival cabin? Well, let's break it down:
Step 1: Foundation
The foundation is literally the backbone (or bottom bone!) of your cabin, so it's important to get it right.
You have a few options when it comes to building a foundation, including a concrete slab, a pier and beam foundation, concreate blocks, or a crawl space foundation. The type of foundation you choose will depend on your specific needs and the terrain you're building on.
Step 2: Frame
Once you've got your foundation figured out and all in place, it's time to start in on framing your cabin.
Most people will use regular lumber to create the walls, floor, and roof of your cabin — but there are other options which we'll discuss a little later under the materials section.
When it comes to the frame, there are two basic types of construction: stick-built and post-and-beam. Stick-built is the most common approach to building and the one most people are familiar with. This involves constructing the frame piece by piece using individual pieces of lumber.
Post-and-beam construction is another traditional way to build. Going this route, you'll use large beams and posts to support the weight of your structure.
Step 3: Walls
With your survival cabin's frame in place, it's time to add the walls.
You can use a variety of materials for your cabin walls, including wood, stone, brick — even straw bales.
Again, the type of material you choose will depend on your specific needs, preferences — and budget.
Step 4: Roof
Next up, it's time to lay the roof. (Hey, keep it up — you're making great progress!)
The most common type of roof for a cabin is a pitched (slanted) roof. The good thing about this is that it helps to shed snow and rain, particularly important for areas that get a lot of precipitation.
You've got several options to choose from for your roof. Some of the more popular choices include asphalt shingles and metal roofing.
If you're really wanting to go with a traditional low-cost method, thatch roofs are even something you could use!
Step 5: Insulation and Finishing
Once your cabin is framed and the roof is in place, it's time to add insulation and finish up the interior and exterior of your cabin.
Insulation is super important to help keep your cabin warm in the winter and cool in the summer.
Insulation options include fiberglass, cellulose, and spray foam.
For finishing up the interior, you can use a variety of materials, including drywall, wood paneling, or even recycled pallets.
Now, keep in mind that these steps are just the basics!
There's definitely a lot to consider when building a survival cabin — you'll want to make sure you do your research and get all your ducks in a row before you start swinging a hammer! That being said, a basic cabin is a great place to start building, especially if you're new to construction.
One other thing to keep in mind when building a basic cabin is to make sure you have all the necessary permits and approvals from your local government (you know, government red tape).
Building codes will vary by state and county, so you'll need to look into all of that and make sure you're building your cabin in compliance with any rules and regulations.
Figuring out the Size for Your Survival Cabin
When building a cabin, a super important decision you'll have to make is how big it should be.
It's pretty obvious, but just in case it isn't, the size of your cabin will have a huge impact on the cost and how pretty — or not so pretty — it looks. This means you have to carefully consider the different factors involved in deciding the size of your cabin.
Your Cabin's Purpose
One main factor to think about is the intended purpose of your cabin. If you plan on using it not only as a bug-out spot but also as a vacation home, you'll probably want a larger cabin to accommodate your family or guests.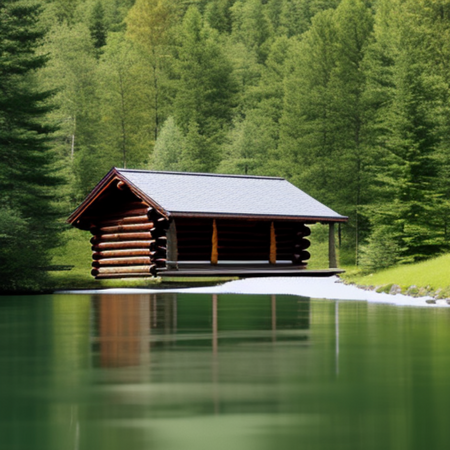 However, if the cabin will only serve as a survival shelter or bug-out location, a smaller size is definitely more practical — and affordable.
Your Cabin's Location
Another important thing to look at closely is the location of the survival cabin. You may not have a huge choice in this regard, but if you do, take this into close account.
It makes sense that if the cabin is in a secluded or remote area, you'll probably want a larger cabin to make things more comfortable if you're there for a long stay.
But, on the other hand, if the cabin is in a more accessible location that's easier for you to reach, a smaller survival cabin may be all you need.
But again, you don't always get a say and so working with the land you have and the building materials you have may dictate how everything turns out.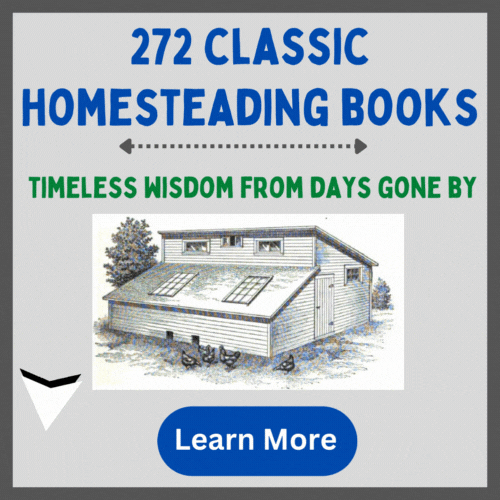 What is Your Budget?
You're also going to have to figure out your budget when deciding on the size of your cabin.
As we said, it is possible to build a basic survival cabin for $10,000 or less — but you're going to have to keep it simple to meet that goal.
A larger cabin is gonna be a heckuva lot more expensive to build and maintain!
It's worth bearing in mind that building a smaller cabin doesn't necessarily mean sacrificing comfort and functionality.
With some creative material sourcing, planning and smart design, you can save big bucks and make the most of a smaller space.
How to Maximize Small Living Areas
When it comes to making the most of the available space in your cabin, there are some great tips and tricks that can really help you.
One of the best ways to maximize your space is using multi-functional furniture and storage. This basically means making sure everything in your cabin has more than one use!
The old timers were really good at this. For example, you could use a bed with built-in drawers or a bed or table that can be folded up when it's not being used. Look at tiny house design and furniture options for some inspiration here.
Another great way to make the best use of space is through vertical storage solutions. By installing tons of shelves and cabinets on the walls, you can free up floor space and create a more open and spacious feel.
Not only that — you could use loft space for sleeping or storage to make the most of the available square footage.
Finally, consider an open floor plan. Open-concept design can make your cabin feel more spacious and open while utilizing the available space effectively. Use furnishings and dividers to create zones within the open space for different activities.
In summary, determining the size of your survival cabin is a crucial step in the building process. It involves considering the purpose of the cabin, the location, and your budget.
Once you have a rough idea of the size, it's essential to maximize the available space through smart design, multi-functional furniture, and vertical storage solutions. By taking these steps, you can create a comfortable and functional cabin that meets your needs and doesn't bust your budget.
(Looking for plans to build a survival cabin? Get 33 complete sets of plans for building cabins, garages and barns.)
Materials to Build a Survival Cabin
When it comes to building your survival cabin, the materials you use are going to make or break your overall budget — and also the durability of your structure.
Luckily, there are various options to choose from; with a bit of creativity, you can find affordable materials that meet your construction needs.
Building With Wood
The most popular options for cabin building is wood — and for good reason. Wood is a readily available and versatile material that is also nice to look at. However, the type of wood you use may be limited if you're on a super tight budget.
But if you have a choice (and the bucks), cedar and redwood are great options as they are naturally resistant to decay and insects. This makes them perfect for cabins built in humid and insect-prone areas. Pine, on the other hand, is a cheaper option but usually requires treatment to prevent decay and insect damage.
Building With Stone or Brick
Another popular material for cabin building is stone or brick.
These materials are known for their durability and can look nice as well. They also provide excellent insulation, which is essential for regulating the temperature inside the cabin.
However, bricks can break the bank. Not only that — the process of laying brick or stone requires a level of skill that not everyone has.
Build With Recycled or Reclaimed Materials
If you're on a tight budget (and who isn't?), you can go for recycled or reclaimed materials. These materials may not make the world's prettiest structure, but that probably isn't your goal, anyway.
To save money, you can use reclaimed lumber from old buildings or barns to construct the frame or the flooring of your cabin. You can also use recycled steel or shipping containers to construct the walls or roofing. These materials are more affordable and can sometimes be had for free or cheap — and they can give your cabin its own unique character.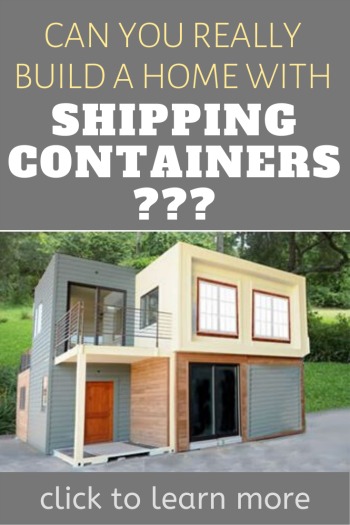 When looking for affordable building materials, you've got to be creative and think outside the box. For instance, you can contact local sawmills, lumberyards, or recycling centers for discounted or maybe even free discarded or rejected materials.
Watch for buildings that are being torn down and ask if you can have the wood or bricks. You can also check online marketplaces like Craigslist or Facebook Marketplace for affordable building materials.
In some cases, you may even find free materials from people who are looking to get rid of old building materials like lumber, doors, nails and windows.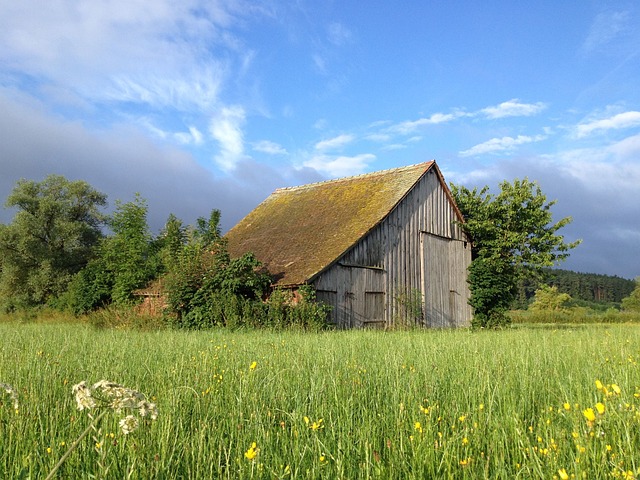 Buy Materials in Bulk
It's also important to plan ahead and purchase materials in bulk, when appropriate. This can help you take advantage of quantity discounts and save on transportation costs. Not only that — you can choose materials that are easy to work with and require less preparation.
For instance, you can choose pre-cut or pre-fabricated materials that require minimal cutting or fitting. This not only saves time but also cuts way back on material waste. This reduces the overall cost of construction — a definite plus!
To sum up, the materials you choose for your cabin construction will determine the overall cost and durability when building your survival cabin.
While wood and stone are popular materials, recycled or reclaimed materials can provide a unique aesthetic appeal. With a bit of creativity, you can source affordable materials by contacting local sawmills, lumberyards, or recycling centers, checking online marketplaces, and planning ahead by purchasing materials in bulk.
Security and Defense in Your Survival Cabin
When it comes to the security of your survival cabin, this has to be a top priority. The last thing you want is to be caught off guard by intruders or wild animals!
There are several important steps you can take to secure your cabin and help keep you safe.
One of the most important steps is make sure you choose a location that is not easily accessible to outsiders. This means finding a secluded spot and avoiding areas that are easily visible. Ideally, your cabin should be hidden from view — including adequate tree coverage to avoid aerial detection as well.
You can also add security measures such as security cameras, motion detectors, or even a perimeter fence.
Another important aspect of cabin defense is having a reliable weapon for self-defense — and that you have the necessary skills and training to use it effectively.
Finally, it's important to have a plan for emergencies, such as a fire or intruder, and to regularly practice your emergency plan to make you're prepared for anything.
While no security plan is foolproof, taking these steps can definitely notch up your safety level — and your peace of mind in your survival cabin.
Alternatives to Survival Shelters
While a bug out cabin is definitely a popular option for a survival shelter, there are some other alternatives that are worth taking a look at.
One option is a heavy duty tent or a yurt. A yurt is a circular tent-like structure that is easy to construct and provides adequate shelter.
Another possibility is a shipping container. We've previously written about these. They can be converted into a livable space and in our opinion would make a heavy duty survival cabin!
A tiny house is another great way to go when looking for a survival shelter. While you probably won't get one of these for under $10K, they're still pretty affordable, easily transportable, and customizable to fit your specific needs.
For those who prefer to go off the grid, a mobile home or RV can provide a quick and self-contained living space. You can sometimes find mobile homes or RVs for really cheap. And the nice thing about an RV is that it could be moved to a safe location during times of crisis — assuming you have a way to tow it and that driving it wouldn't make you at risk.
When looking at alternatives to a bug out cabin, it's important to carefully assess your specific needs and choose a shelter that's both practical and affordable. Whether you choose to buy or build a traditional stick-built survival cabin or go with one of these alternatives, having a secure and sustainable shelter is essential for surviving any emergency situation.
Closing Thoughts on How to Build a Survival Cabin for Under $10,000
There's never been a better time to think about the future and how to protect yourself and your loved ones in the event of natural or manmade disasters.
With all the crazy stuff going on in the world today, it only makes sense to plan ahead and take steps to bug out when the SHTF.
Following the tips in this guide, you can begin planning to build your own survival cabin — or other suitable structure — in a way that is doable and affordable for your budget.