You may be wondering if honey is a good long-term food storage item, or how long honey stays good in storage. Read on for our recommendations regarding how and why to use honey as a preparedness food.
By clicking an affiliate link below, we may receive a commission on purchases at no additional cost to you.
Is honey a good food storage item?
From a nutritional standpoint, honey is a very good food storage item because it is a high-quality, relatively low-calorie food that also provides a variety of vitamins and minerals.
Honey is one of the best natural sweeteners and may be used in place of other liquid sweeteners like corn syrup or molasses.
Honey is also affordable, although cheaper honey won't last as long as higher-quality raw honey.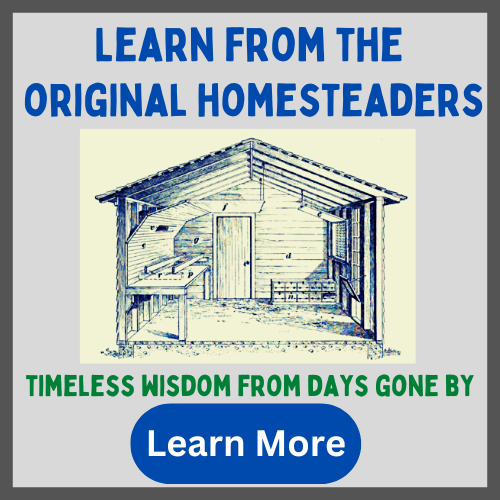 Does honey have an indefinite shelf life?
Raw honey has an almost indefinite shelf life and has been shown to stay good for many years. Believe it or not, honey was discovered in ancient Egyptian tombs and it was still edible!
Most experts say raw honey never really expires, but to be on the safe side you should probably use it within five years after purchase for maximum taste and quality.
Be sure to store your honey with the lid tightly sealed and away from high heat to preserve a long shelf life and freshness.
Honey that's been processed with higher degrees of heat is not as shelf stable as raw, unprocessed honey and may go bad sooner.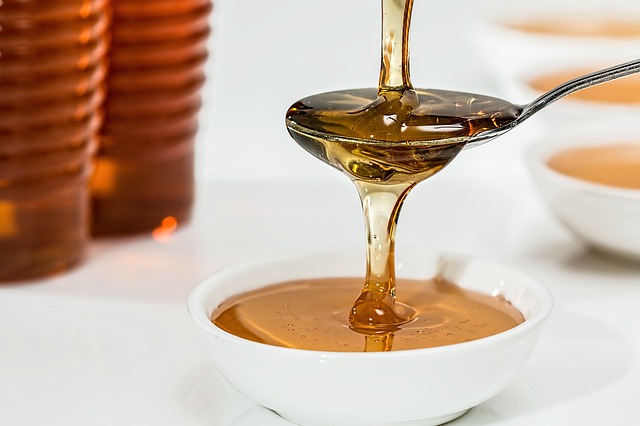 Why does honey stay good for so long?
Natural substances contained in honey help to prevent rancidity, or the breakdown of food by bacteria. Honey's high sugar and low moisture content, combined with small amounts of hydrogen peroxide, team up together to keep your honey fresh in storage.
What are the health benefits of honey?
Honey is an amazingly healthy food for several reasons.
Honey is a natural, unprocessed sweetener that has a long history of being used as a functional food. It is high in antioxidants, which have may health benefits such as reducing the risk of cancer, slowing the progression of Alzheimer's disease, and helping to improve heart health.
📌 Save for later! 📌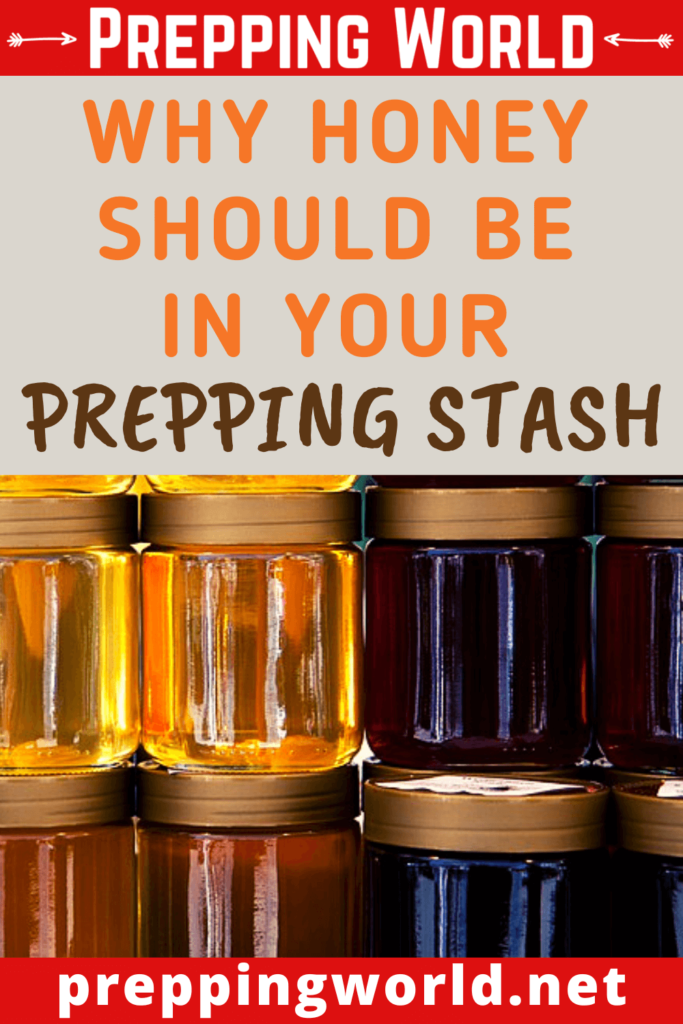 According to one source, honey contains polyphenol compounds (phenolic acids and flavonoids), vitamin C, vitamin E, enzymes (e.g., catalase, peroxidase) and trace elements
Honey may also be helpful in treating a variety of health problems, including diabetes, asthma, and varicose veins.
In addition, raw honey has natural antibacterial and antifungal properties. Because of this, it may be applied topically to the skin to help heal skin infections. This makes honey valuable not only as a food source but for its medicinal properties as well.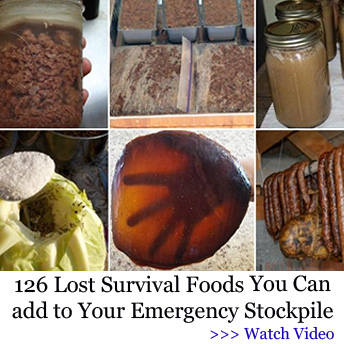 Does honey need to be refrigerated?
No, honey doesn't need to be refrigerated. It can sit on a shelf for multiple years and still be fine. You can freeze honey to further prolong the shelf life but this it not necessary, and raw honey actually resists freezing.
Final thoughts on honey and long-term storage
Honey can be a very valuable addition to your long-term food storage stash. It not only adds flavor and nutrients to your meals, but it lasts for years at room temperatures. It also has health benefits and can be used externally to heal skin disorders.
When looking at honey as part of a prepper's food pantry, make sure to get the best quality, preferably raw and organic honey. Raw honey is more shelf stable than processed honey, and retains more of the health benefits.